For your Quality of Vision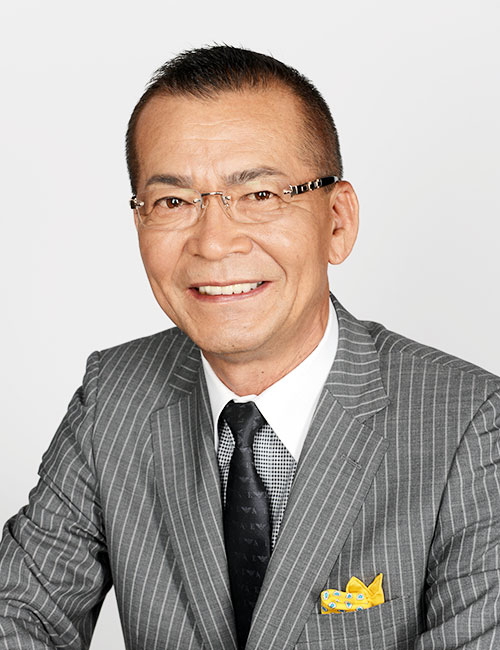 We will contribute to the improvement of the Quarlity of Vision of the people we aim to spreadmore advanced eye care
JFC Sales Plan Co.,Ltd.
Chief executive officer
Tsugitomo Takimoto
We get information from the outside world through organs for the five senses such as sight, hearing, taste, smell and touch. It is said that more than 80% of the information we acquire comes from sight. Visual function plays a very important role to acquire sight information, but, at the same time, get easily damaged by various diseases.
As aging society advances, many more people suffer from many diseases, above all, cataract, glaucoma and age-related macular degeneration. JFC Sales Plan wishes to be of some service to society, if not large, by providing ophthalmic devices to ophthalmologists, and is very pleased to learn that ophthalmologists have succeeded in maintaining and improving "Quality of Vision" of a large population in Japan - the noble mission.
JFC Sales Plan markets and sells the state-of-the-art and highly efficient products and solutions, which Japan Focus Company imports for JFC Sales Plan from well known providers in overseas countries, mainly in Europe. In addition, JFC Sales Plan provides high quality maintenance services to users' satisfaction.
JFC Sales Plan promises to keep pursuing "better vision" as a corporate mission. There are a variety of differences among countries where ophthalmic devices are designed and developed. One of the important tasks of JFC Sales Plan's is to analyze the concept of new ophthalmic devices, the safety and efficacy and to evaluate objectively to see if they match to the clinical requirements in Japan.
In order to improve service and support to 13,000 ophthalmologists in this country, JFC Sales Plan has built up and extended its reliable sales network. In addition to the four sales offices in Tokyo, Osaka, Nagoya and Fukuoka, JFC Sales Plan has established more than 100 allied sales collaborators.
The company is a person. JFC Sales Plan has focused on development of human resources. Employees are expected to be an all round player as well as a specialist in specific fields. They try to find time in improving knowledge of ophthalmology and technologies that are applied to the devices. They are also encouraged to participate in congresses, seminars, hands-on trainings and product training courses that are often held all over within Japan as well as in overseas countries.